This is a story of a single mother with a dying child and her sacrifices to save the life of her son by having another child with her ex-lover who was now married but struggling to have their own child...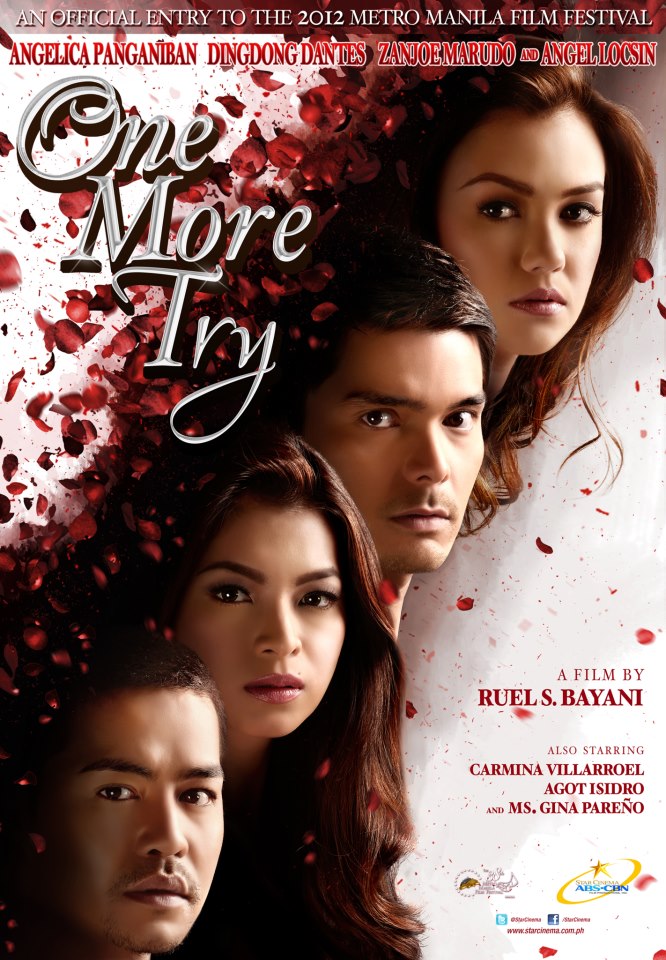 The Negative:
1.) First of all the film forgot to fix the dubbing, It was too obvious in the opening of their mouth.
2.) The acting skills shown by Zanjoe Marudo was still lacking that makes it look funny and awkward though it is still acceptable since it's his first drama.
3.)Angelica Panganiban was a bit disappointment for me knowing that she has been long in the business.She has an expression that is not intended and a high-low voice.
4.)In the story,the solution should have been easier if they followed Jac's advice to go abroad for Botchok's (the son) treatment instead of SEX.(It's obvious that the director just wanted to add sexy scenes.)
The Positive:
1.) Well, overall the story and acting was great and complicated that makes it interesting to mass people.
2.)Ding Dong Dantes put justice to his role as a father, a husband and an ex-lover. He was intense and yes-HOT in many scenes!
3.)Angel Locsin have all my praises. She is truly one of the best in Philippine's entertainment.Additional to that was her voluptuous body to die-for and an innocent but naughty beauty. This is so far her BEST.
4.)The scene of Grace (Angel Locsin) and his son hugging each other after the second try made a lot of people cry-Best SCENE for me.
5.)The cat-fight between the two leading ladies was intense and well performed.(so real?!)
6.)The lines are also great that can be an addition to Philippine movies famous lines.
Ratings/100 :
Story: 89%
Acting: 92%
Quality: 90%